Hey guys,
I have some new updates on some old pieces for you. Im planing a new big mixed media piece along with
brainstorming
some ideas.
This is a wood cut I was working on, i put gold leaf around it. its on a discarded small shelf.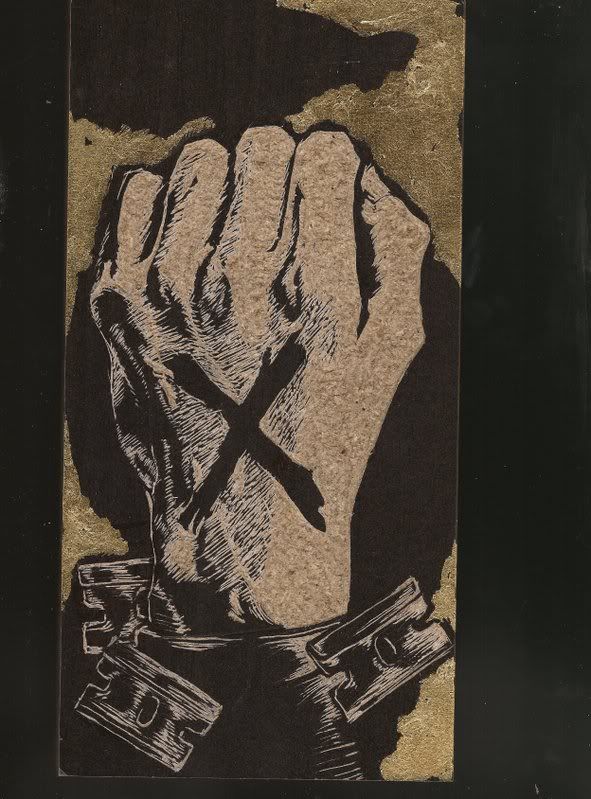 I was confused about what i was going to do to this piece and than I finally decided on using markers on it ( I orginally wanted water colors but couldnt find them, so you go with what you got).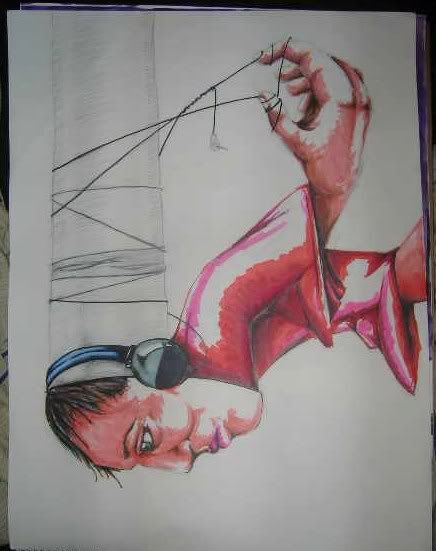 hope you all enjoy.
-kyle