Hello everyone..or no one depending on who views this I guess..hmm.
Whatever, anyway, so ive been working on wood and making a pedestal for my plaster piece and also making a mess with wood glue. Anyway, I guess a friend of my moms got word of this and offered me some wood he had called monkeypod (a really really nice Hawaiian wood) so I went over in the early hours of the morning to go pick it up..Come to find out the piece of wood was a cut down tree he had, it was atleast 7 feet long..ATLEAST!! so unfortanetly I couldnt use it, I wish I could but it was in the prossece of drying so it was supper hard..but while I was there he gave me a sproutting seed of a chestnut tree.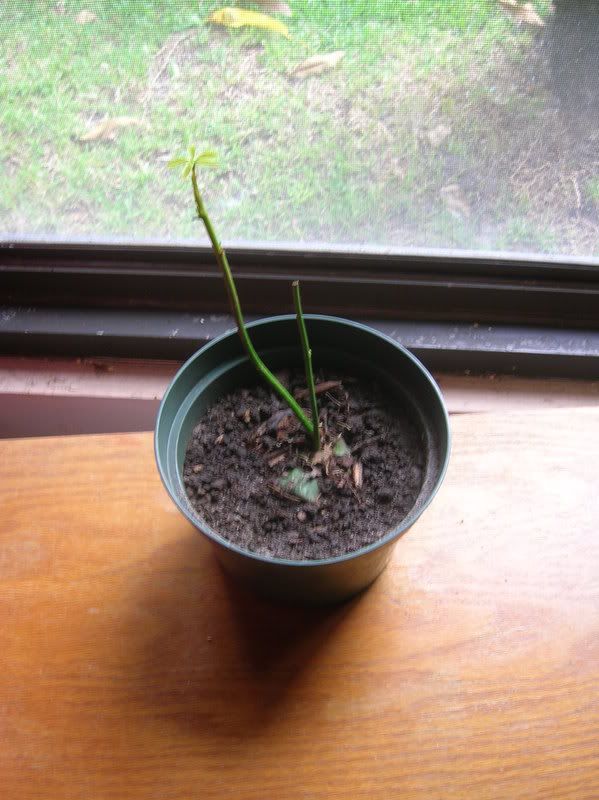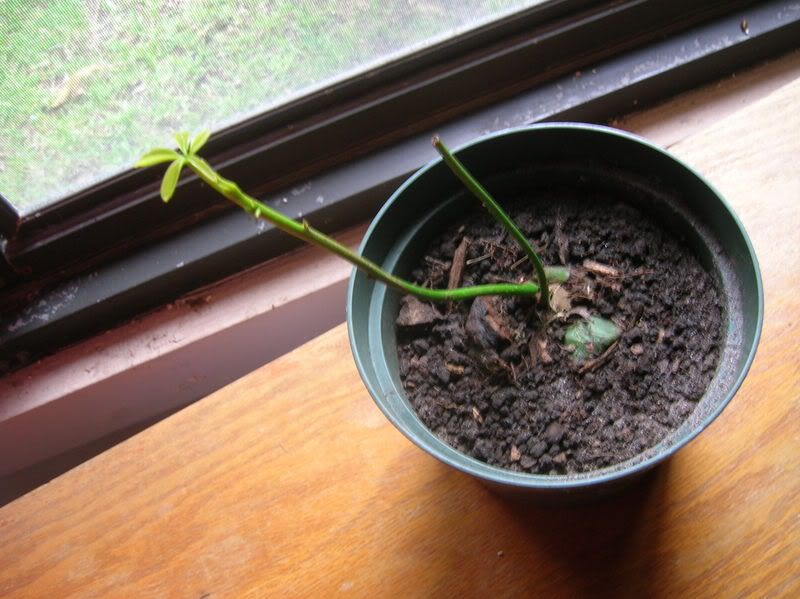 Its pretty
awesome
, I planted it.
Also, here are some prints im working on.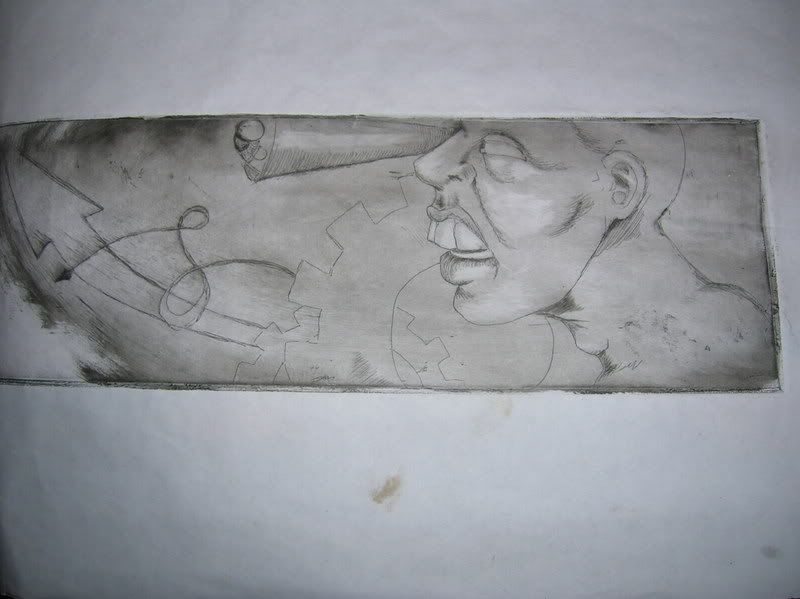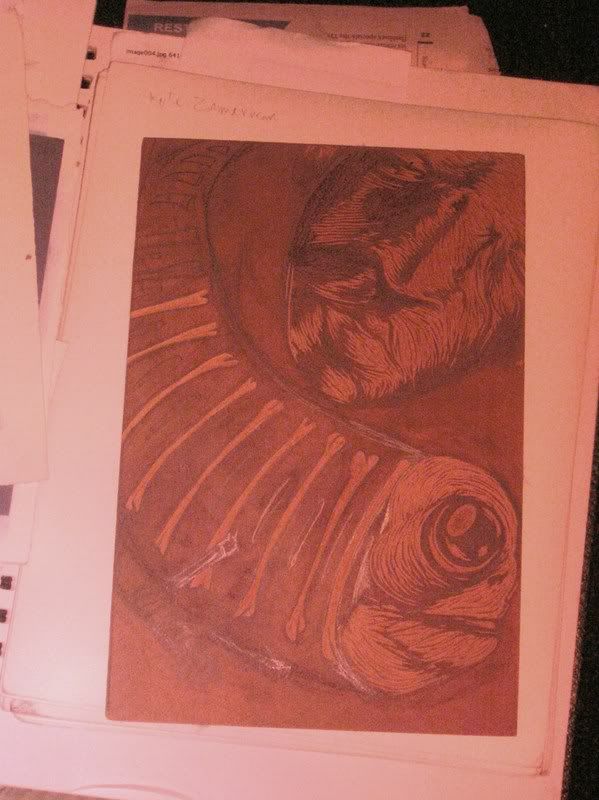 updates soon.
-kyle