Hey guys, its been awhile since I put up any jewelry soo.........I shall...
This is the first thing I ever made in jewelry class, its a cuff bracelet, and yeah, I still like it...three years later.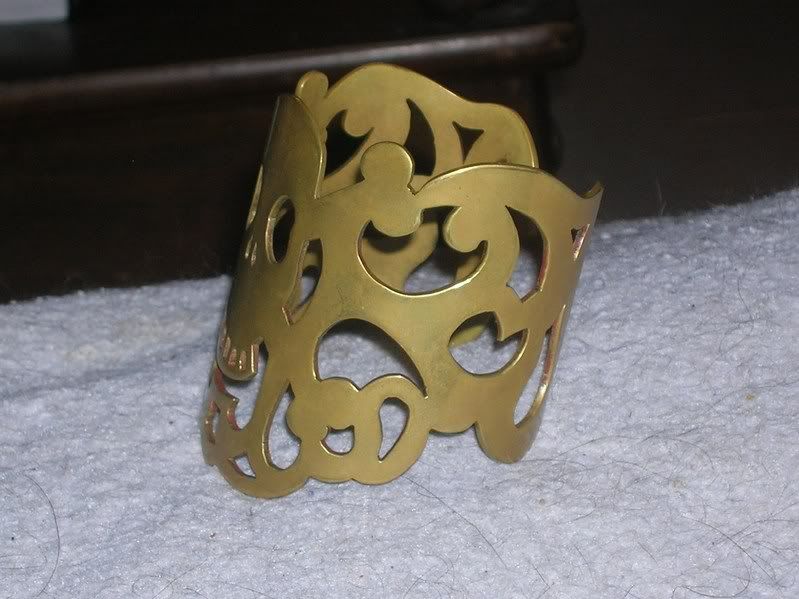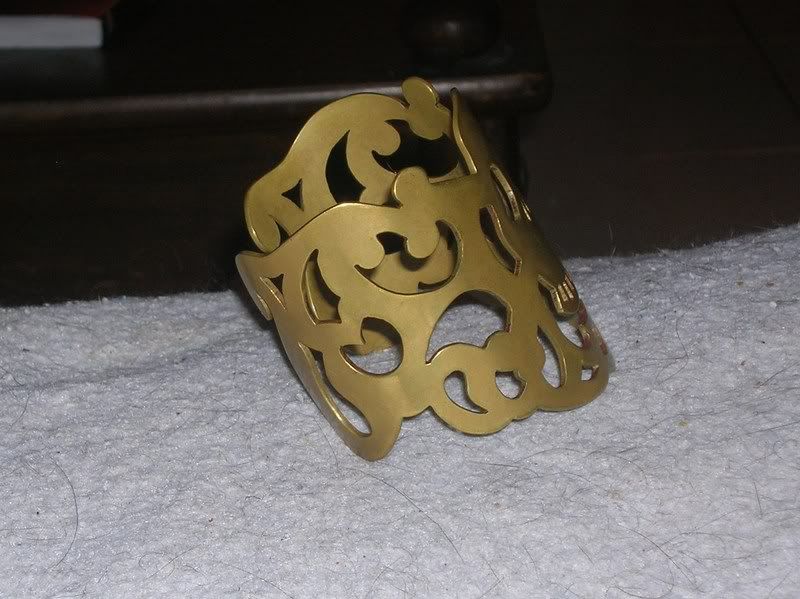 This is a
silver
skull ring I made, it was made when
silver
was like 4 bucks cheaper by the ounce, so I made an 8 dollar profit, way to go time!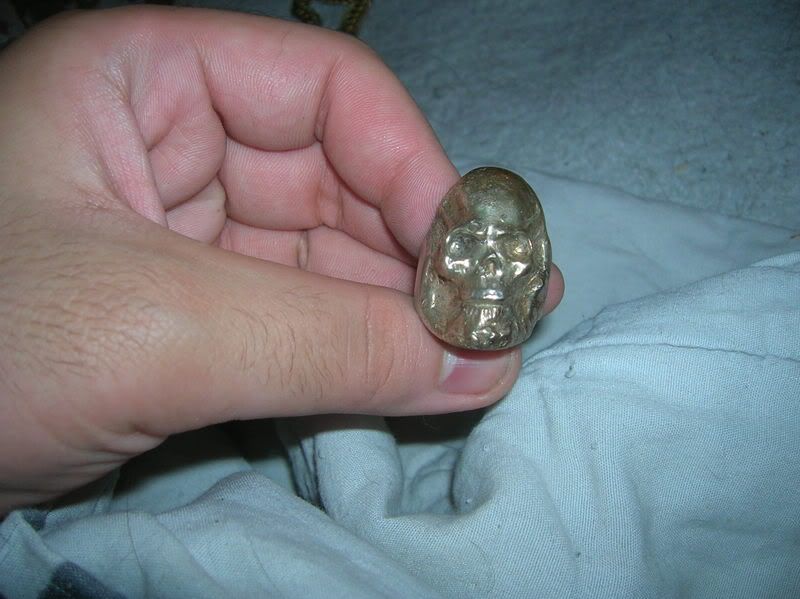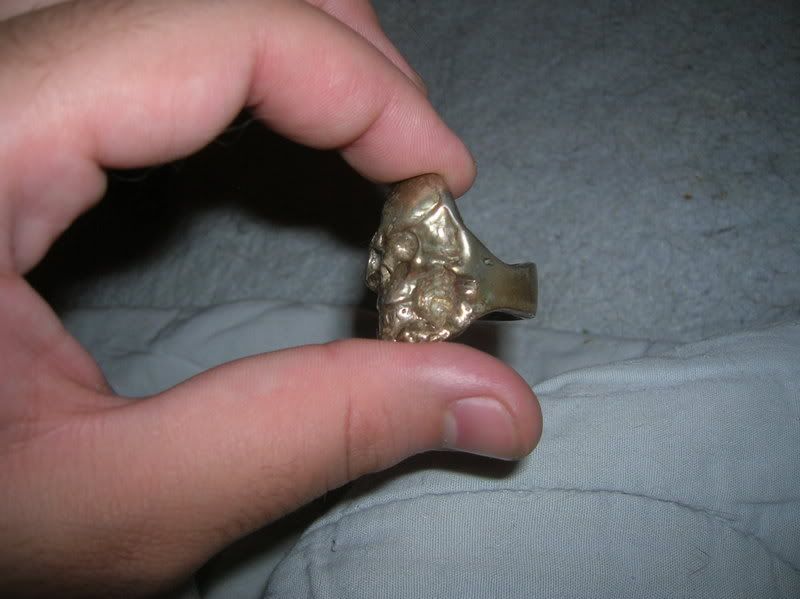 This is a brass chain bracelet I made, I really like this weave and wish I had done it in silver.
Today I made a
ring
out of twin and a weave I used to make alot of stuff with and yeah, here it is.
So there that is, I have some new prints im gonna upload soon.
-kyle