This weekend im working the miami dade book fair at the channel four booth, and today was hard, especially because there were so many kids there on field trips.
my job was to open bags and put the bottoms in them, I had to do this one at a time manually, this was a problem because people weren't coming up one at a time.
Needless to say we went through alot of bags, 1500 in less than 2 hours (the rest of the work day was spent putting together more bags for tomorrow.)
This was my work space, all those boxes...Bags.
people kept on coming up to the side door and asking for bags, the woman in the background of these two would not take no for an answear.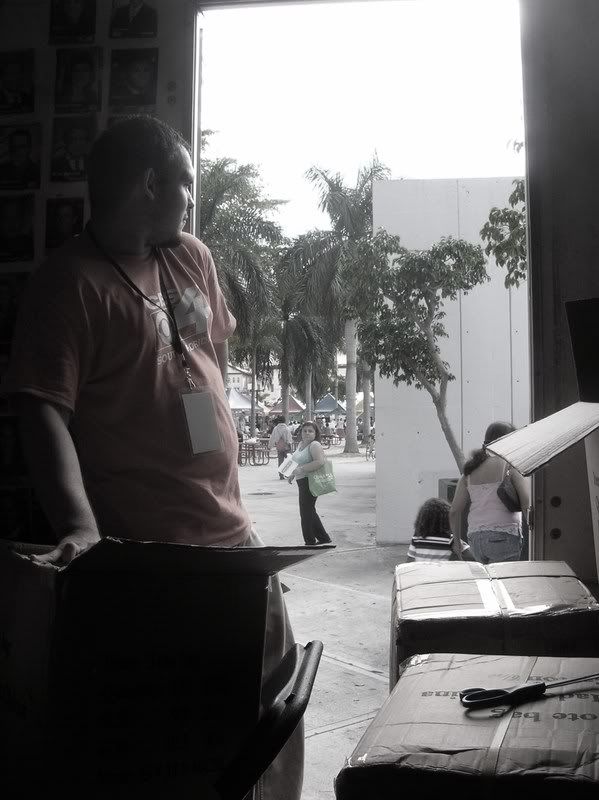 I had to wear white for this job (those fans above me..stoped working...)
we got so hot in there my friend started stiking paper to his brow to show hot sweaty and apparently adhesive it was.
thats all for right now, ill put in links later (youll know if this portion is removed)
-kyle