This is the view I saw for the whole of the book fair (except crowds of people would be everywhere)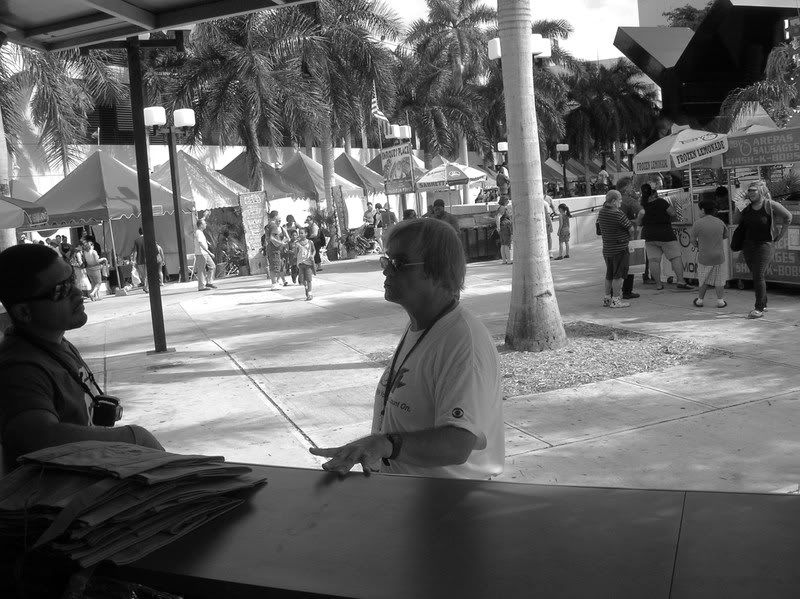 when we were done handing out things i doodled on whatever was around.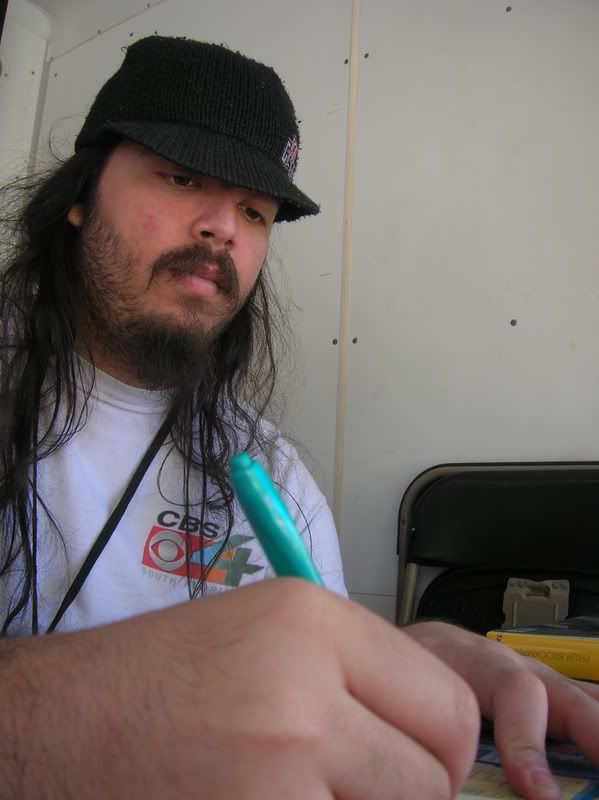 It says "save the hotdog save the world" i was bored and found it amusing.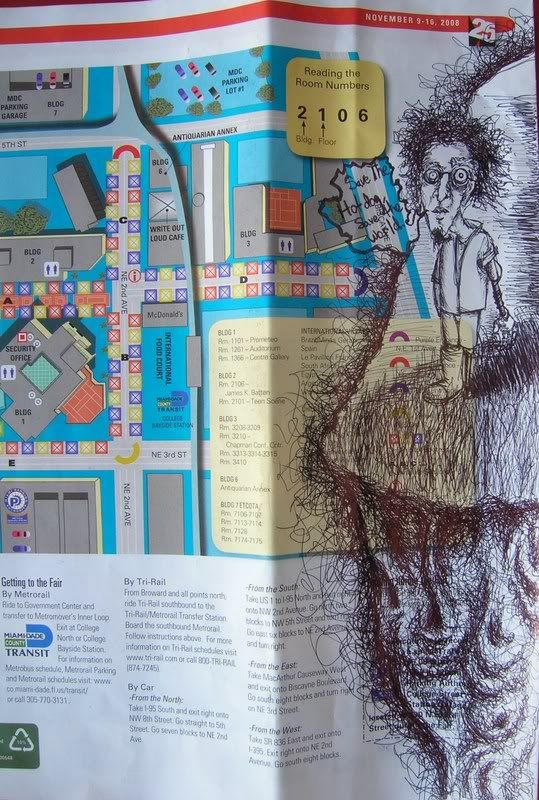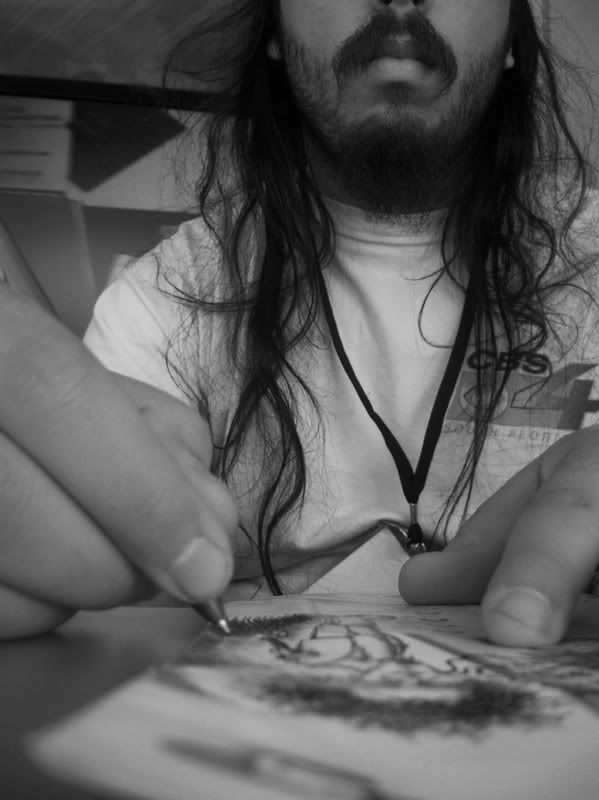 my coworkers a.k.a my brother and my fathers friend.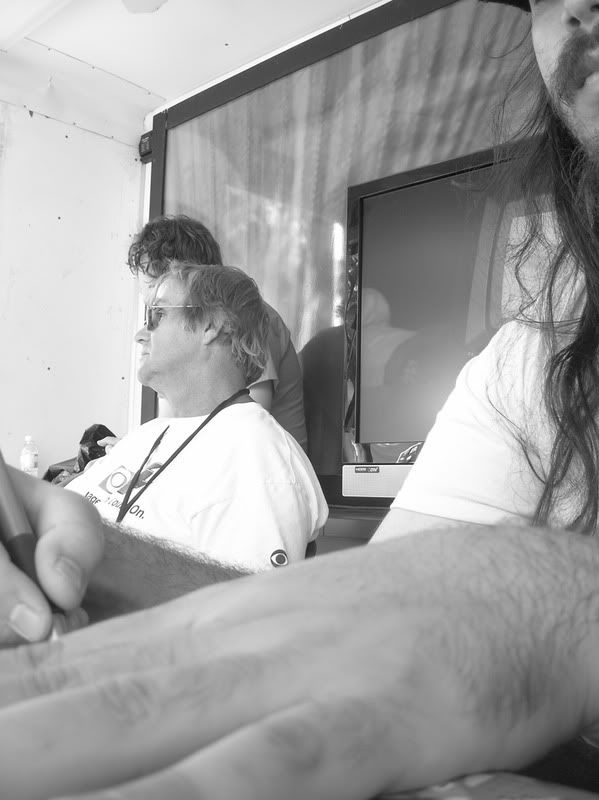 kyle