ok ive painted the body in several coats of acrylic with a custom color, how is it custom you ask...cause im partly color blind and each purple was different, not really easy to make them match..
anyway, all that remains is the head area and putting nails.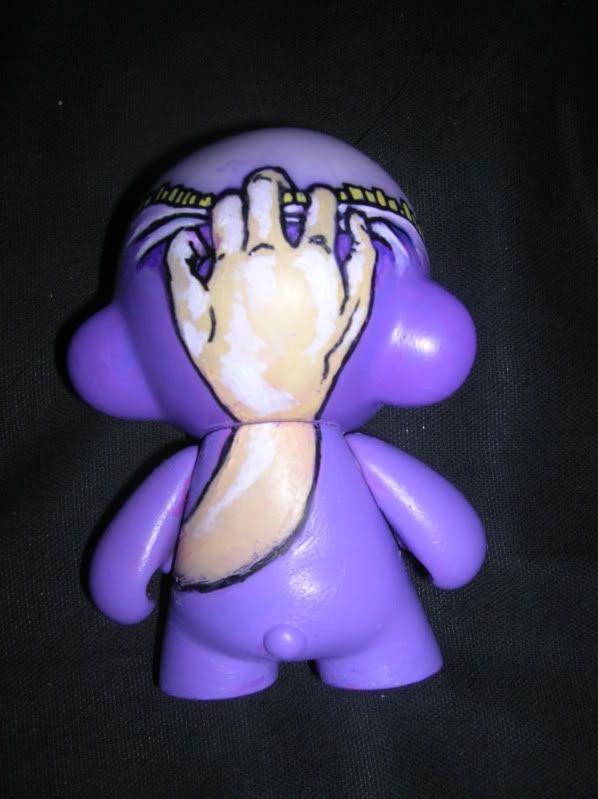 oh yeah...sharpie smudges if its not allowed to set...hence the top of the head.
hope you like it.
-kyle