This woodcut is turning out to be really hard, I can safely say i underestimated how touph buildings would be to carve.
Im thinking about changing the name of this one from "the europa hotel and the IRA" to "no god no king, just men" but who knows what ill name it.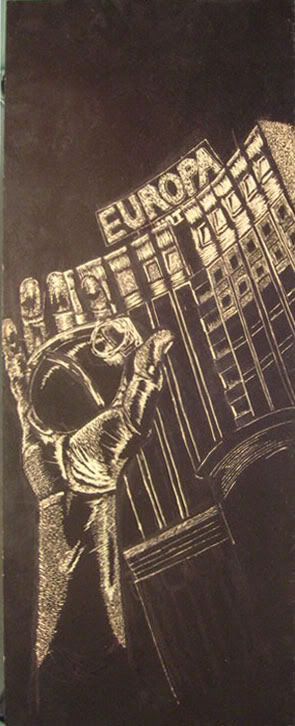 Working on wood cuts late night are not the best idea, I made afew mistakes and think it gave me The STRANGEST dream.
-kyle