Hello again,
im still working on the epic so there wont be an update just yet...But i do have some prints to show,
awesome
right?
This is a linoleum print of the great Ian Curtis from
joy division
, layed of a copper plate.
this is the only good copy i got out of the combination of the two plates.
For a semester i went through a phase of wanting to find symbols to draw or paint that would symbolize change, one of the
symbols
i thought of was teeth. The lines in the back are directly from
goya
, ive had the privilege of seeing all his prints in person and they are ASTOUNDING!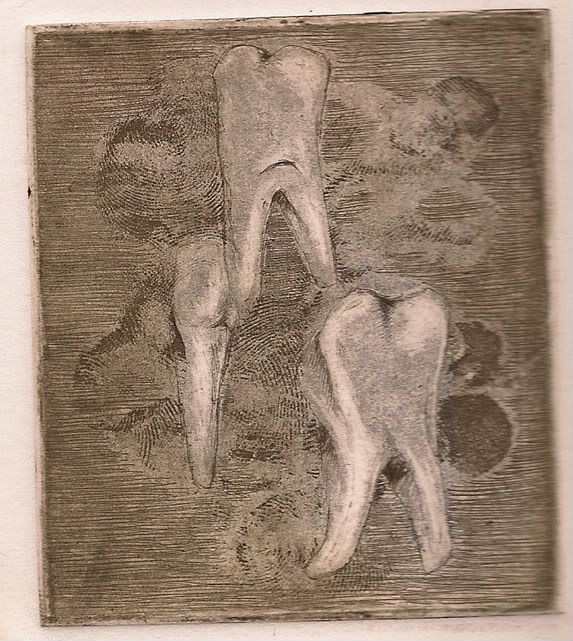 This is a wood cut i did as a tribute to goya, I tried creating one of his grotesque creatures.
I also decide to make it Androgynous.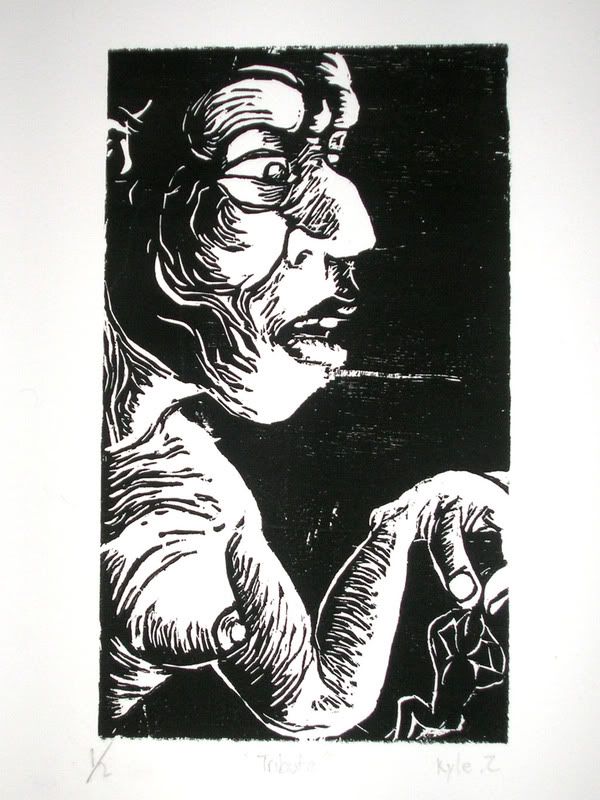 -kyle