Today seemed like the day to go around and have an
insane
adventure
, so i did. i had a friend over who drove everywhere, and in the coarse of driving places odd things happened. while waiting for my friend outside a store i found myself in a moment of introspection.
heres some ideas and things ive been fooling with.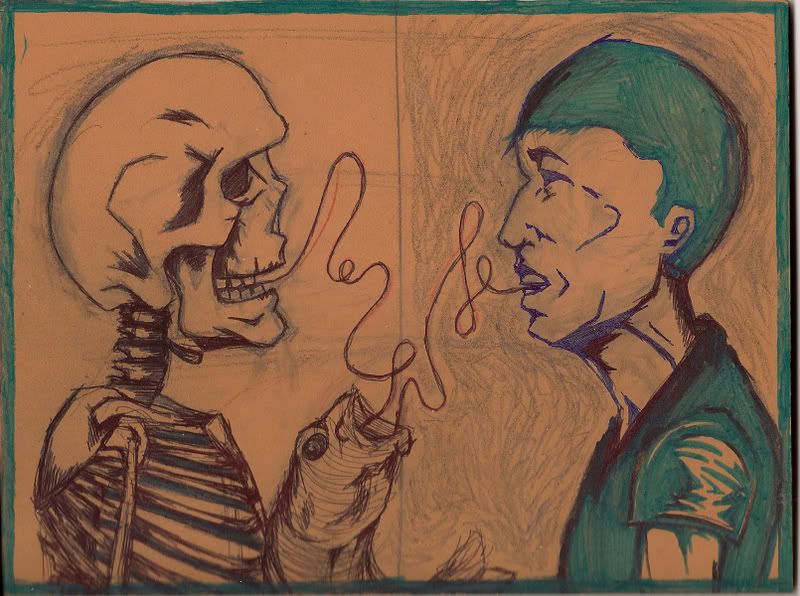 this is a linoleum block im getting ready to carve up for my "
Man And The Sea
" series, really psyched about this one.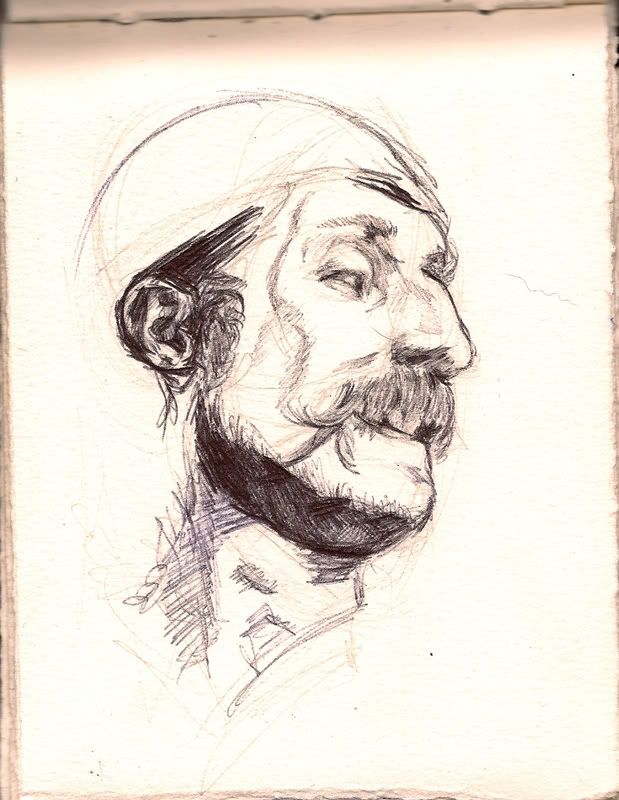 these are acouple of sketches i did in my (hand made) sketch book. the first is eugeen hutz from the band
gogol bordello
. i saw them live and they are one of the best bands...ever.
the second is the late heath ledger, he was a great actor and i felt very saddend when i found out he died, i drew this after watching him in "
Candy
".
-kyle