Hello all, heres the drawing i mentioned in my prevouse update. I recently had the pleasure of seeing the french movie "
The City Of Lost Children
" (if you haven't seen it please do), its by the same person who did "
Amelie
" which is
amazing
, and if you havent seen that one just stop what your doing, and find it, and watch.
Heres a picture of
one
of the
characters
from "city of lost children", just started yesterday and only about an hour into it so ill update as i go.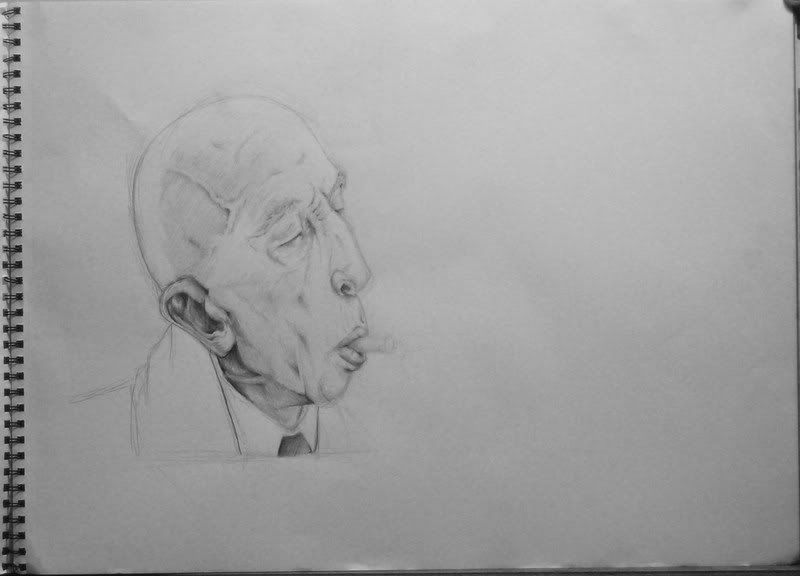 -kyle